The Pastors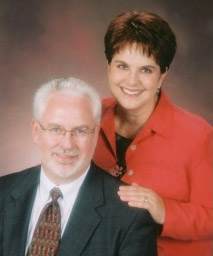 Pastors Duane and Mary Hanson dedicated their lives to Christ over 30 years ago and have committed themselves to helping people know God through His Word. Having come from Protestant and Catholic backgrounds, the desire of their heart is to help people become established in the truths of God's Word rather than the traditions of men. Helping pioneer a church in Minneapolis in 1977 gave them an opportunity to develop their teaching ministries. They responded to the call of God on their lives in 1979 and began making preparations for full time ministry. They led a series of Bible study groups and eventually pioneered and pastored Established Heart Community Church in 1982. They lived in Highland Park and were involved in the local community for over 30 years. They moved to Lakeville in 2016 and pioneered Foundations Christian Fellowship in Mendota Heights 2017.
Both are graduates of RHEMA Bible Training Center in Tulsa, Oklahoma, and hold ordination with RHEMA Ministerial Association International (R.M.A.I.), as well as the Association of Faith Churches and Ministries (A.F.C.M.). See our affiliations for further details.
The Church
Established Heart Ministries was incorporated in the state of Minnesota and received its 501c-3 certification in 1982. The Hansons led a series of Bible studies in the Twin Cities which eventually developed into the group that formed the original congregation. The first official service at Established Heart Ministries was held on Easter morning, April 22nd, 1984 at Ramsey Jr. High School in Saint Paul. In the fall of 1985, a church facility became available on Snelling Avenue in Highland Park, and was subsequently purchased by the congregation in 1986.